Archives for December 2018
Download When Bad Things Happen at Good Schools
Janyce Lastman and I have previously collaborated on several podcasts. So when she approached me about this one I was glad because, with recent news headlines related to happenings in a well private school in Toronto, this is more timely of a topic tha...
Listen to When Bad Things Happen at Good Schools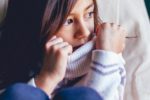 It's very cool having a daughter majoring in Psychology at University because we speak the same language more than ever before. I also enjoy dusting the cobwebs from my brain when she shares some of her assignments with me and asks me to recall theories and social psychology experiments that I...
Read Don't treat me like a child, especially if you think spanking is ok